AD: Minji Joo
CW: Juliana Vorhoff
Support Looks Good on You
When your best friend tells you "you look amazing," before a date, you leave for that date feeling a little more confident. But, when your friend isn't there to make you feel good, Spanx steps in as your honorary hype-woman. Spanx is shapewear with a purpose that allows you to feel empowered and supported not only by the product but also by the women around you.
Spanx is commissioning local artists to paint murals and then the murals will be displayed on digital billboards. Each artist will use their own style of art but follow the same prompt.
"What does a supportive community of women look like?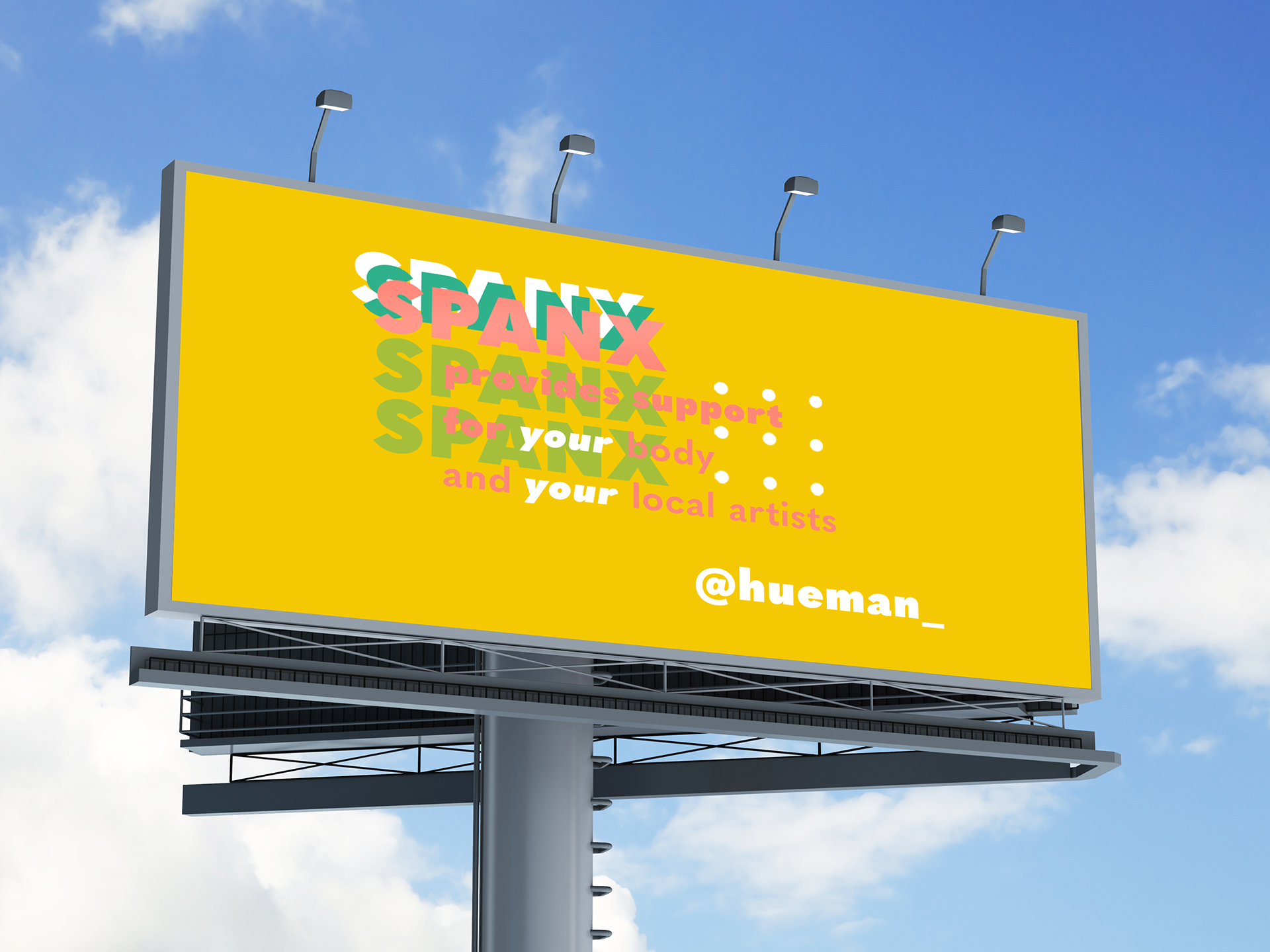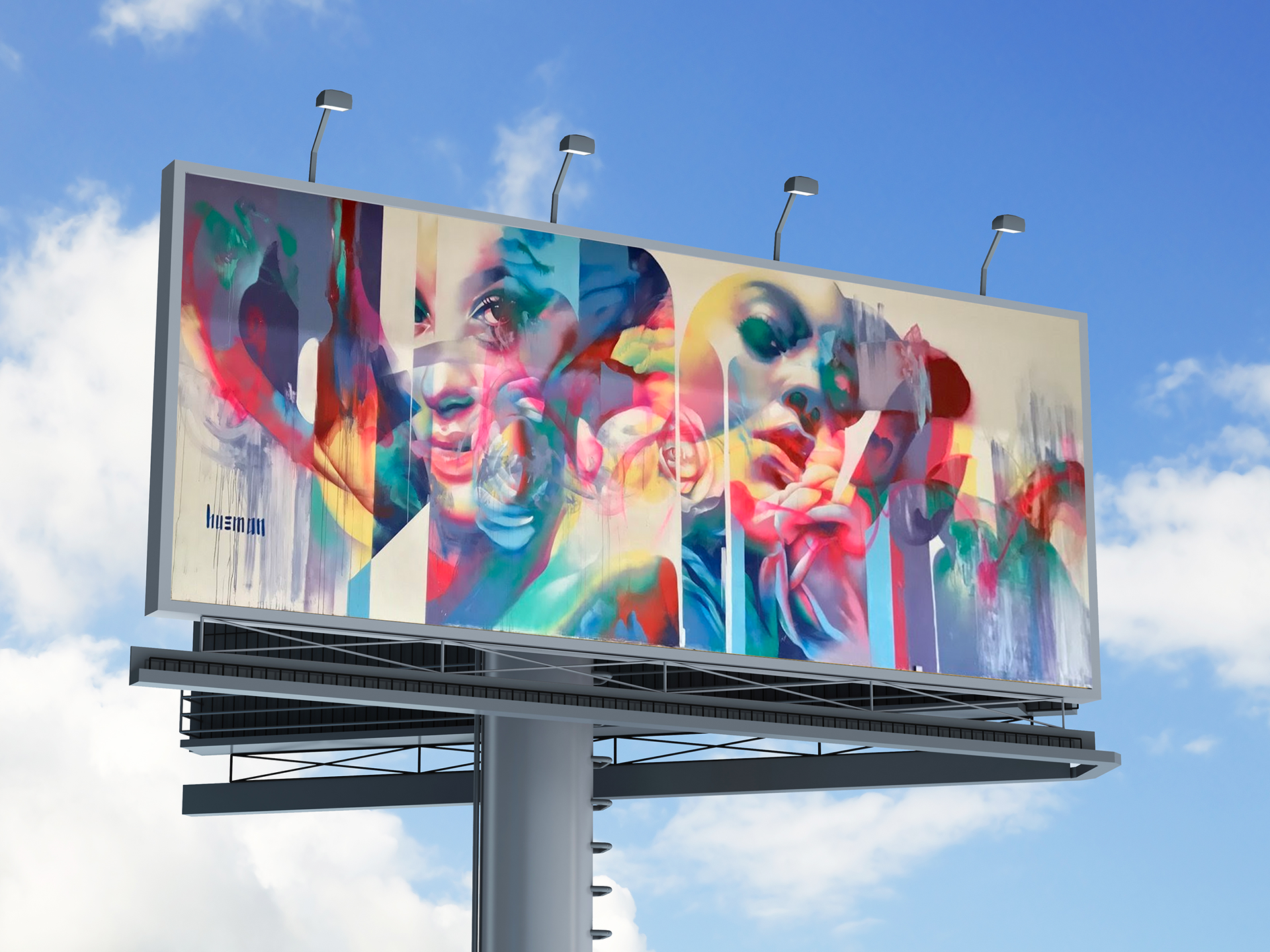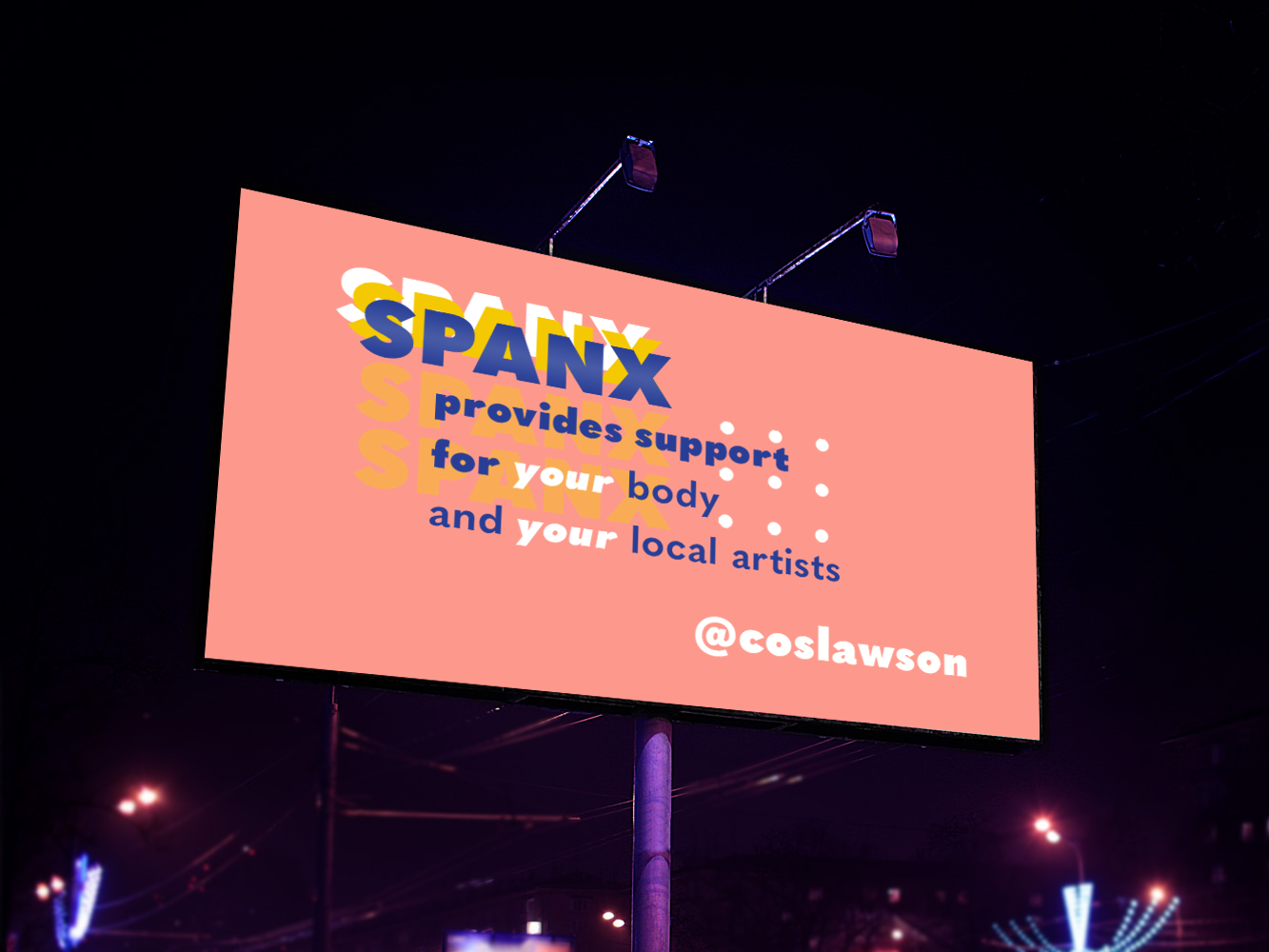 The Spanx boutique is going to be a temporary storefront with Spanx specialists who can help women find their perfect fit and have a personalized experience. We will commission art pieces from our local muralists to be featured in the boutique.
Once the store is open, women  will have the opportunity to enter their name to win one of the pieces after the pop-up has ended.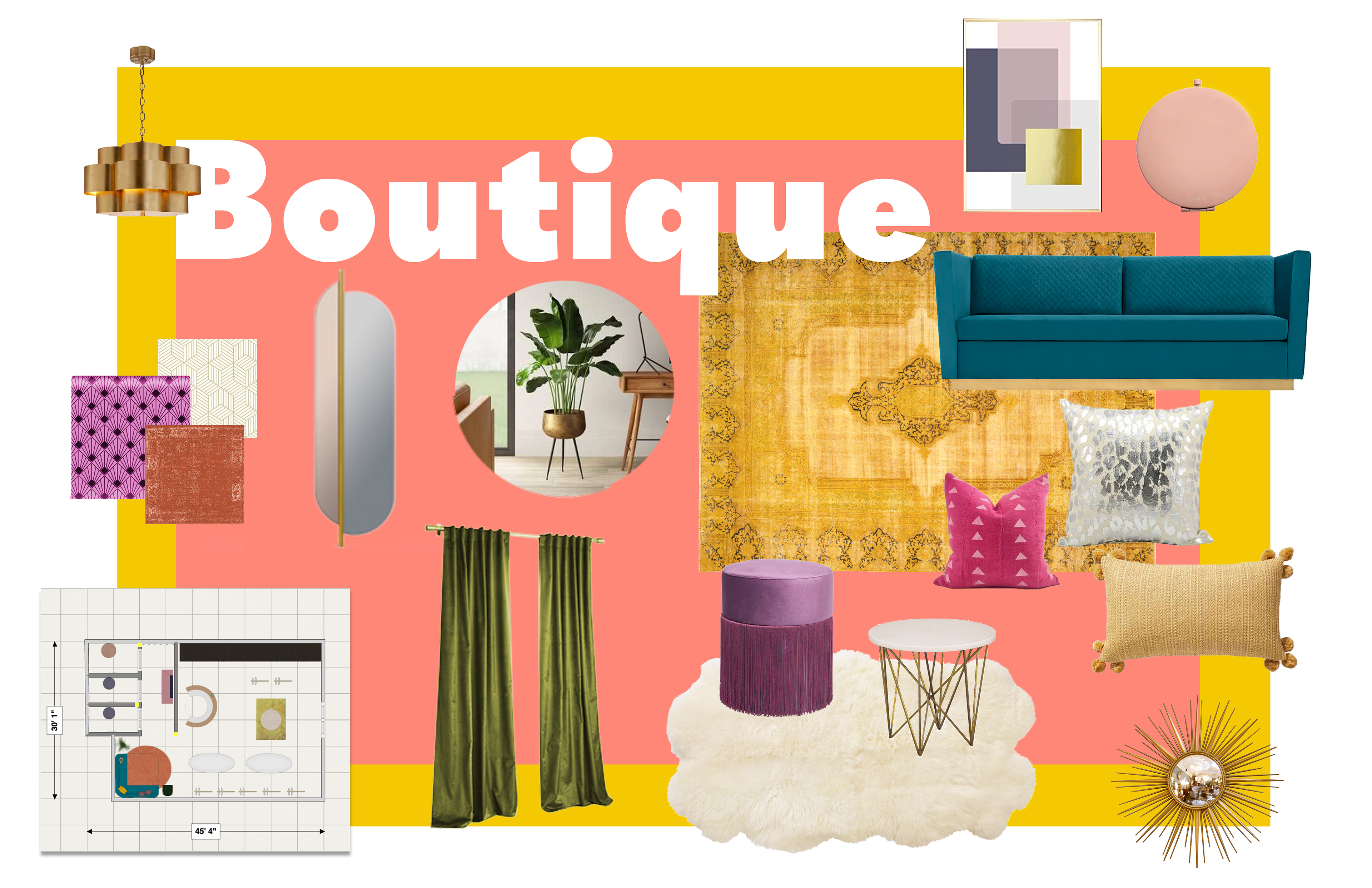 This will be a daytime networking event that includes a panel of speakers who are all confident, successful women in a variety of fields.
Each speaker that is invited is encouraged to invite someone else to speak that they believe is inspiring or just confident.
There will also be booths around the venue with local, small business owners to promote themselves and what they do.